Employees and students of the Leibniz School of Education elect the council of of the Leibniz School of Education during the Academic and Student Elections. The council corresponds with a faculty council.

The council sets a student-governed academic commission, which, among other things, decides on the use of the university quality funds.
Next to taking part in the election of the representatives of the committee you may also run for a seat/office yourself, and, thus, take an important part in the development and scientific profile-raising of teacher education degrees.
The precondition for this is the membership at the Leibniz School of Education.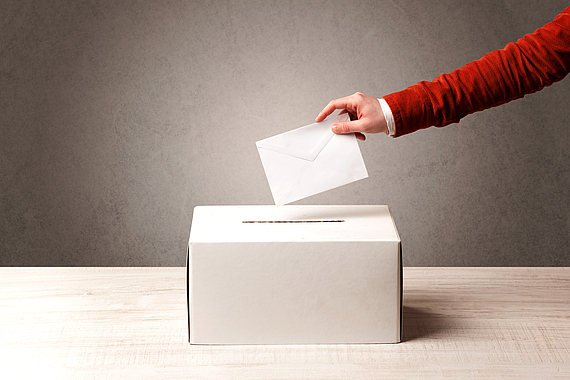 Voting and Candidating as an Employee
The next committee election in which you can vote for a representative of your status group (lecturers, research staff, staff of technical and administrative services) takes place in January 2021.
Voting and candidating as an university student
The academic elections will take place at Leibniz Universität Hannover from 13 to 27 January 2020. The student representatives for the Council of the Leibniz School of Education (LSE) will also be elected.
All student members of the LSE (closing date 21.11.2019) may elect their student representative for the board of the LSE.
CAREFUL: The electoral roll will be updated on 06.01.2020, all later accessions cannot be considered for the 2020 election.
If you would like to support the Hanoverian Teacher Education through your participation in the Council by running for the Council yourself, please fill in the List of nominations and hand them in at the latest by Thursday, 21.11.2019 at 12.00 noon in the Elective office.
For questions regarding the election and candidating
We would be delighted if you wish to collaborate with the committee of the Leibniz School of Education and wish to represent the interests of students.
If you have any question, you are very welcome to contact us: wahl@lehrerbildung.uni-hannover.de
Virna Engling
Team Leader

Address
Appelstraße 11/11a
30167 Hannover
Virna Engling
Team Leader