Do you want your pupils (4th grade) to have a real "crash" in class? Do your pupils want to get to know the fascination of science and experiment a little themselves? The Leibniz JuniorLab team will be happy to help you and will come to your class with the experiment bus!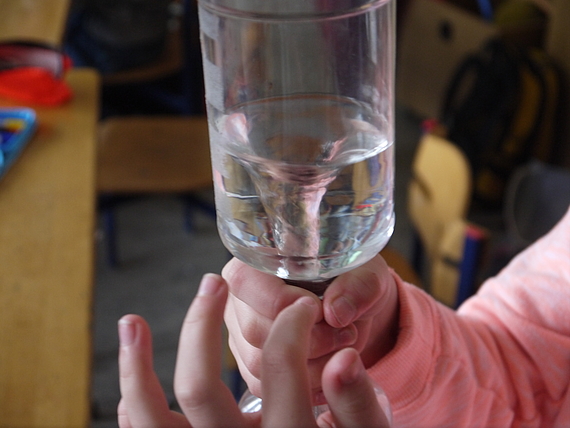 SHORT INFO
Target Group:
Teachers and their 4th Grade Classes

Place:
In their Primary Schools (Hannover and its Region)

Contact:
Ina Fedrich

Registration:
Registration is now possible. Please use our registration portal.
WHAT IS THE LEIBNIZ JUNIOLAB?
We bring Experiment Trunks fromm various areas (optics, energy and technology) with which your students can carry out exciting scientific experiments independently.
They will also be expertly accompanied by a research assistant from the Leibniz University Hannover.
HOW CAN MY CLASS PARTICIPATE IN THE LEIBNIZ JUNIORLAB?
The Leibniz JuniorLab tours several times a week with the experiment bus through Hannover and its region to visit primary schools.
Interested people can register for the project and will then be informed about further details by e-mail by the project coordinator.
After registration, we will assign you a date, if available, and contact you to confirm the date. If you do not have time for this appointment, we will be happy to discuss this with you.
We are looking forward to visiting you and your class!
QUESTIONS ON THE PRIMARY SCHOOL VISITS?
Address
Welfengarten 1
30167 Hannover